Stroud Homes Franchise Newsletter - October 2016
Franchise News and Hot Areas Available Now!
Stroud Homes has recently sold another franchise in Coffs Harbour, NSW. This is fantastic news given the high volume of enquiries for homes to be built in this area.
We still have areas available in North West Sydney, Far West Sydney, Newcastle, Dubbo, Central Coast and other areas across Australia so take control of your time and wealth through a Stroud Homes franchise.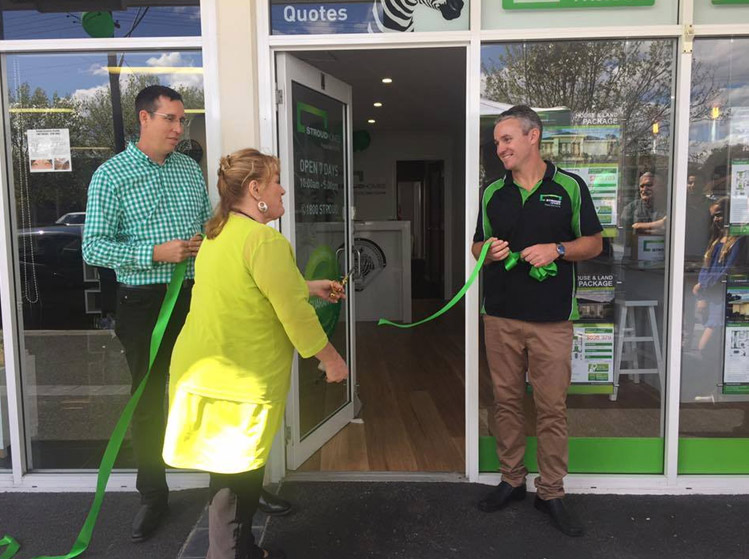 Two Grand Openings in Two Weeks!
Both Stroud Homes Wollongong and Port Macquarie had successful grand openings back in September and now Travis (owner of Stroud Homes Wollongong), and Joel and Alla (owners of Stroud Homes Port Macquarie) have been busy servicing enquiries, meeting with clients and preparing House & Land Packages.
Stroud Homes put a lot of time and effort in ensuring each franchisee had a successful grand opening and they're equipped with the skills and knowledge to run a successful business from their first day of opening.
Left: Marianne Saliba, Mayor of Shellharbour, James Stroud and Travis Butler officially opened Stroud Homes Wollongong. 
Quarterly Franchise Conference September 2016
Last month we held our quarterly two day franchise conference in Brisbane. We discussed topics such as marketing, sales, establishing and growing a team and buying power.
We invite every current and prospective franchisee along as we know it benefits them in learning what's required to become a successful franchisee.