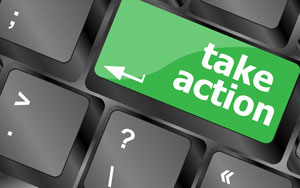 If you're a local home builder in Melbourne, Geelong or other growing areas of Victoria, you should know that Stroud Homes has a number of franchise opportunities throughout the state.
We're especially targeting areas of East Melbourne such as Ringwood and regional centres like Geelong.
At Stroud Homes we look for locations where Housing Industry Association (HIA) data shows at least 500 detached, single buildings going up each year.
Not only are there plenty of locations in Victoria with up to 1500 homes being built annually, but we're already getting enquiries from people in these areas wanting us to build.
What we don't have is the local builders to facilitate these queries.
While Stroud Homes started in Queensland, we already have new home building franchises starting in Victoria, from Casey to West Melbourne, and Wodonga.
When you join the Stroud Homes team as a franchisee you get access to proven management systems, plenty of training and support, award winning home designs and specially designed business software.
The idea for Stroud Homes came about when James Stroud was working as a franchisee for a large homebuilding chain, and noticed the shortfalls in support and management systems.
He developed computer software programs that help builders manage every stage of the build process, allowing them to do everything efficiently while focusing their attention on what they do best – building quality homes.
The system was developed by a franchisee, for franchisees.
While Stroud Homes has grown, James still owns the first franchise based in Jimboomba, Queensland.
He's managed to grow this franchise to the point that he only needs to be in the office around 4 hours a week – the business and his team have progressed to mostly manage themselves, and they're projected to build 80 homes this year!
If you're willing to work hard and develop your business, a Stroud Homes Franchise can allow you to grow your business and build a lifestyle where you get more out of life.
Because we work closely with our new builders we look for the right fit – we look for experienced, local home builders who are looking to make a 5-year commitment, are hard workers, goal orientated, and have the experience and licences to build high quality homes.
If you're a builder in Victoria looking to move past building for someone else, talk to our franchise manager, Matthew Wright.
Ask about our franchise opportunities available in Geelong, East Melbourne, and other areas of Victoria.
Call Stroud Homes on 0435 803 411 or enquire online today to start your journey.