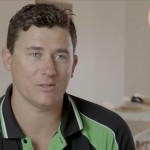 Directing the Stroud Homes Gold Coast Office, Nathan has had a remarkable first year with 21 sales in 12 months!
While the Gold Coast Home Builder web page presents a bequest to their customers "let us exceed your expectations," they seem to want to exceed their own too.
Officially their goal for the first year of operation was 12 sales, though Nathan had set himself a higher goal of 18, putting their success down to a combination of things.
"Perseverance, tenacity, setting goals and monitoring, making sure you're on track and just being hungry and providing exceptional service to your clients. They're all the ingredients where clients are prepared to take the next step with you," he says.
As a new franchise, having the reputation and image of Stroud Homes at your back certainly makes for a great start.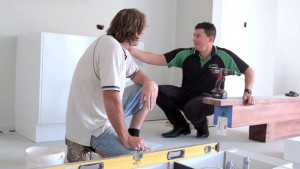 "It's definitely a growing brand with expanding recognition and a really good reputation, we do things with the utmost integrity and I think people see our honesty and transparency in our product, the quality of the inclusions and the guarantee we stand behind," Nathan says.
"I think the Stroud model and the business credibility has put us in a good place so people are pretty confident to move ahead with us in particular."
With more than 15 years' experience in the residential building industry, Nathan has seen the work involved in starting a reputation from scratch.
"It's a different kettle of fish when you're a sole trader, it's a very big commitment and people want that peace of mind they're dealing with someone reputable that ticks all the boxes as far as having the staff and client testimonials."
He's found with clients it really "speaks volumes" when you've got a track record of having people out there that are happy with their homes.
Nathan encourages builders looking to start their own business to consider buying in to the Stroud franchise and the support that comes with it.
"You've got to do your own homework and know what you're getting yourself into, but I would be jumping on it."
He admits it's no easy sailing but if life presents an opportunity you're going to get out what you put in.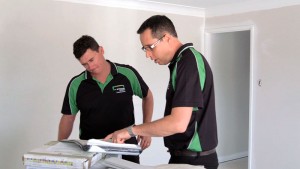 "It's certainly a very good model if you use it to its capacity; you're not guaranteed success but the chances are you're really going to give it a red hot go."
"It's not all about profits here, we want to do the right thing by our clients, make them feel like they're getting good value but we know if we do all those things right, we look after people and we produce a good product, then the profits will follow."
For now Nathan has put the previous year behind him and set his sights on the year ahead with new goals and more happy clients.
"We've set pretty high targets, we're going to double last year's goal so we're going for 36. We're on track for that right now, we're doing all the right things so I don't see that as unattainable right now, we're probably going to pass that."