Stroud Homes supports its Franchisees with a team of professionals who are fully dedicated to seeing you and your Franchise prosper. Learn more about the team who guide our new Franchisees through the startup process and onward throughout the development of the Stroud Homes business.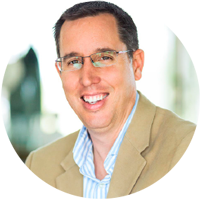 James Stroud - Owner
Based: 25% Brisbane, 75% Frequent Travel
Key Roles in Franchise Support:
New Franchise Set Up - James assists with getting you ready to start your Stroud Franchise.
Site Visits - James will visit your office to support, assist and train you.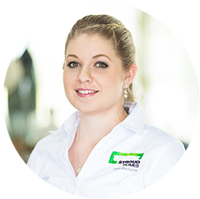 Claire Mole - Team Manager
Based: 90% Brisbane, 10% Travel
Key Roles in Franchise Support:
Operations Manual – Creates new Operations Manual entries and notifies the entire Stroud Homes group so the update can be implemented in each office.
Social Media – Posts to National Social Media (Facebook, Instagram, Twitter and Pinterest) daily to promote the Stroud Homes brand. Claire will be able to coach and assist you with monitoring and developing content to use on your page.
Marketing Material – Takes your requests for new Marketing Material, marks it up and organises the Graphic Designers to amend accordingly. Once complete, the material will be distributed to all Franchisees for use.
Franchise Agreement Coordinator - Ensures that each Franchise Agreement is signed and appropriately implemented.
Daily Operations Oversight - Oversees the operations of Head Office team members to ensure that everyone is on track and completing tasks in a timely manner.
Design & Display Home Coordination - Develops new designs for the entire group to use and ensuring that each Display Home is compliant with the Stroud Homes Fully Loaded Inclusions.
House & Land Package Advertising - Assists you with House & Land Package listings to increase your enquiries.
New Franchise Set Up – Responsible for ensuring each Franchisee is set up the best way possible for success.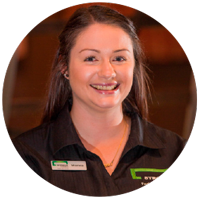 Sharnna Anderson - Accounts Administration
Based: 90% Brisbane, 10% Travel
Key Roles in Franchise Support:
Reporting – Compiles all the Weekly and Monthly reports from each Franchise
New Franchise Set Up – Prepares all merchandise and brochures to be sent to new Franchisee and ensures that it has been delivered before opening.
Franchise Conferences – Responsible for arranging all Franchise events including Quarterly Conferences, Training Days and Fun Days.
Assistance – Assists you with issues regarding Dropbox and accounts.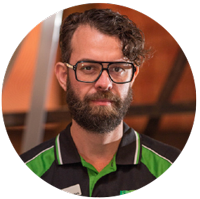 Matt Wright - Franchise Development Manager
Based: 50% Melbourne, 50% Travel
Key Roles in Franchise Support:
Recruitment and Training:
First Contact for Enquiries - Meets with new prospects to discuss Franchise opportunities.
Start-Up Training - Provides start up training to all new Franchisees for DataBuild and QuoteWerks.
Ongoing Training as per The Training Program - Ensures each Franchisee has sufficient and appropriate training.
Procurement Coordinator VIC - Maintains a relationship with all VIC Franchisees to ensure that all regulations are abided by.
Software Liaison - Communicates with the software companies to ensure that each Franchisee has the best software available.
Administrator - Full Time
Based: 100% Brisbane
Key Roles in Franchise Support:
Enquiries – Directs build enquiries that Head Office receives to the relevant Stroud Homes office to contact.
Marketing Material – Updates Marketing Material when items such as opening hours, staff and addresses change.
General Assistance
Chris Jesse - Pilot
Based: 100% Everywhere
Key Roles in Franchise Support:
Escort James – Ensures that James arrives at his destination safely and on time. He enables James to spend more time training and supporting you as there is significantly less travel time.
Plane Maintenance – Ensures that the plane is in condition, ready for the next flight.
Merchandise Transport – Helps to transport brochures and merchandise, especially to grand openings.
Want to learn more about Stroud Homes legendary support?