Running a small building business is most often a family affair. Even if you are not on the tools, the business impacts family life in a lot of different ways - your own job, the kids, the house and everything that comes up in a busy modern life.
We also understand that when making big decisions for the family about taking on a new business, that you may have different questions that need answering so that you can feel you have all of the answers you need to be confident in moving ahead with a new opportunity, like a Stroud Homes franchise.
We are proud that our offices are family businesses, even if not on a day to day basis, the wives of our franchisees play a crucial role in their businesses. Some work full time in the business, some part time and other support from outside the business.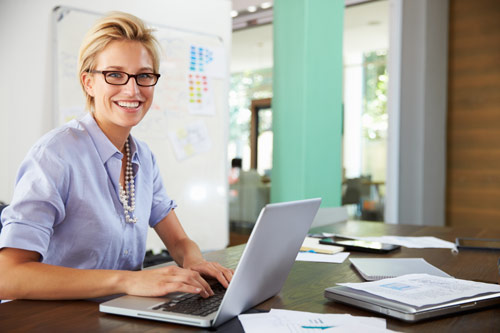 Nicki Lowson - Stroud Homes Northern Rivers
What reservation did you have before becoming part of Stroud Homes?
Making the commitment to join the Stroud Homes team was a scary thing for me but I had total faith in my husband as a builder and our potential to run our own building company.  Knowing you have the backup of franchise management and the other franchisees group as well is a huge help!
I was ready for a career change so I am excited about being a big part of our business. We are still in the challenging early stage of balancing family commitments and work, but are charging full steam ahead to reach our goals.
My role is little of everything ( contract admin, sales support, creating House & Land packages,  reporting /accounts ), and generally whatever is happening! I truly get excited for our customers, it's such a fantastic role we can play in their dream of building a new home. We are totally committed to the Stroud Culture of having the Number 1 Service in the building industry, build great houses, have happy customers and simply be successful.
We know as we grow we will soon see all our hard work come to fruition, begin to add some staff members to our team and enjoy the rewards, being proud to having a successful business and solid reputation in the industry.
As our business has rapidly grown I have been able to step back and work more from home and be more available for our children (we have 4!) . The kids love that I can now be home for them (and so do I) and know that this is because of our business, they get just as excited as we do with every sale!
We have more quality family time now than ever before and are doing things and going places that we never thought possible before we joined Stroud homes. We are looking forward to our journey with Stroud and encourage you to join us!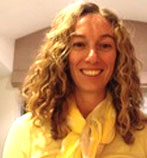 Julianne Stroud - Stroud Homes Brisbane South
Being the wife of a Franchise owner gives me a freedom that I know I wouldn't have if I worked full time for someone else.
I always wanted to be a stay at home mum, but knew I also wanted to contribute to the household in some way. As the wife of a Franchise owner, I have been able to achieve both of these.
I do the Accounts Payable for our building company, and in the past was also doing data entry, filing, ordering supplies,and many other tasks as well as the account payments. It was hectic in those early days, getting the kids off to school and trying to fit a full time job into school hours, but as our business has grown, and we have been able to employ others, I now only work part-time, and much of that is from my own home.
Before we started in a Franchise, I was the one with reservations, I was concerned with what would be involved, and that it would be something more than I could handle - but I was soon able to see the benefits of all the systems that are in place to ensure that every task is someone's responsibility and every task has a time it is done and jobs flow smoothly through the system.
My story is a little different, for 5 years I was wife of a Franchise owner, and then we made a change and began our own building company. Three years later, we have franchised our brand, and I am still wife of a Franchise owner, but also wife of the Franchisor. I am Julianne Stroud, James' wife, and I can honestly say that the reason Stroud Homes began is because James is committed to making the building of new homes a better experience for as many builders as possible. He is determined that the builders in our franchise group will have all the help we wish we had when we were part of a different group, and will have all the systems needed to ensure smooth builds and happy customers.
I am still the Accounts payable manager for our Jimboomba Franchise, I still work from home most days, I have quality time with our school aged children and best of all, our weekends are our own