I've been told that some small animals freeze with terror at the sight of a snake, obviously helping to make the snake's job much easier.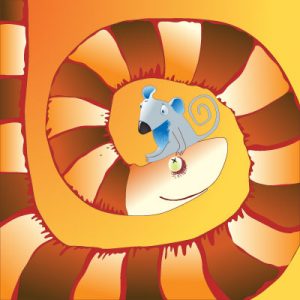 I spoke to a builder today who was entirely convinced that there was no way to capture any market share from the big national corporate builders in his area. With multiple display homes in multiple locations, thick glossy magazine quality brochures and incredible deals – he was mentally giving the game to the big players. It is easy to sit back and shake my head at his lack of heart – except that I remember being in his shoes, thinking the same thing.
It is much easier to believe in ourselves now that Stroud Homes is growing, taking big bites of market share every month. Even with recent success, we still get our confidence shaken from time to time – all it takes is a few of prospective clients walking in the door with a quote offering $40,000 dollars of inclusions, asking us what is your offer? Sometimes you just have to pull out a bag of truths and lay them out on the table:
Houses cost the same amount of money to build. End of story. Buying power = BS
Novel idea! The big corporate builders tell customers that "because of our massive volumes" they are able to offer significantly lower cost homes – not true. After 10 years of building new homes and negotiating with suppliers, the big 1000 home-per-year builders are buying a few percent better at best. The suppliers still need to get paid for their gear – it's not like they can give it away!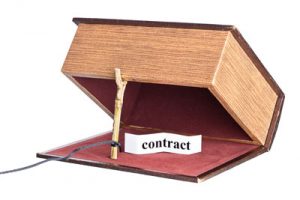 What actually happens next is classic smoke and mirrors. When the customer sits to sign the contract at "Mega-Corp" office they are presented with the profit masqueraded as site costs. All the quoting up to that point was under priced with all the profit concealed until the contract signing day. Week after week, we have a steady stream of clients walking into one particular display home with the same story. On contract signing day, the price of their new home went up exactly $40,000.
They got to meet the lovely "Contract Closer", a high pressure con-artist who spends his days slam dunking one sucker after another. That's right – the "Contract Closer" – it's a thing. These guys work on "sunk costs" – many people will not walk away from the deal, even knowing they are being ripped off – because they believe they have invested too much time and money and can't face starting over with another builder. You could understand if they thought all builders operated the same way, so what improvement could they expect with another builder?
The crazy thing is that I've met plenty of home builders who believe the ads, and really think the big builders can put up a home $20k or $50k or $100k cheaper than someone else. They really believe it and I can't show them otherwise, their eyes are closed. Classic snake and mouse.
The big home builders don't own the business. Not even close.
According to the Commonwealth Bank, in Queensland the largest 4 builders command less than 10% of the market share. If they are so good, why do 90% of people choose NOT to build with Metricon, Plantation, Coral or Hallmark?
Do you really believe that they are giving away tens of thousands of dollars of inclusions? Really?
You get what you pay for and you pay for what you get. Nobody gives away thousands of dollars of inclusions – it just doesn't happen. Somewhere, somehow you will pay.
How do they do it?
The correct answer to this is who cares? Who cares how our competitors run their outfit. That is their business, not ours. We've got a home building business model that works. We create happy customers and then build homes for their friends too! It is very simple.
The best bit of advice any builder can take is to ignore the competition and focus on the customer. Find out what it is the customer likes about your business and do more of that!
If the deals they offer are fair dinkum, why would anyone ever buy a home from any other builder?
Good point! If the deals are fair dinkum, how did we manage to sell 21 houses last month? And the month before, and the month before that? Do we have a secret supply of customers who just didn't happen to notice the $100k freebie offer? I don't think so! The reason these people are buying homes is they are finding an offer at Stroud Homes which is better for them and their family than the offer they found at the big national "Mega-Corps".
When you see big companies offering $100k of free inclusions, did you ever think "At that price, why don't we buy these homes and re-sell them?" Why? – Because you'll never buy the home for anything close to that price!
Jokes aside, this is a great question to ask yourself – Why did they buy from me? The better you understand the answer to that question, the better you'll be able to do more of the bits they liked (and less of what they didn't).
Don't let them intimidate you! Get your product out there – the big guys have many weak points.
If you talk to your customers you start to find out why the big guys miss out. They don't have all the answers, that's why they have to compensate by dazzling people with multiple display homes in multiple locations, thick glossy magazine quality brochures and incredible deals. Learn about their weak points, your strong points and adjust your approach to suit – suddenly your business starts to grow.
All of our offices captured market share last year. For example, Brisbane South increased volumes by 18% – much larger than the growth in the industry. It's very pleasing to see the business growing on a solid foundation of happy customers.
No stupid ten thousand dollar give-aways. No "contract closer". No BS. Instead, by focusing on what our customers want – black and white quoting, on-time builds and great quality – we are growing the business.
Low prices and silly offers make the customer happy at the start, cranky at the end. There's no future in that. Black and white quoting, on-time builds and great quality ensure happy clients at the end. That's how we'll do it!
Call  today on 0435 803 411 to find out more or use the form below:
Questions? Contact Us Today!