Starting a business is daunting and requires a leap of faith. It requires product knowledge, business skills, sales, and hard work. However, it is also an opportunity to open new doors you didn't even know exist. And what if I could tell you there is an easier way to start your own business? Would I have your attention? Stroud Homes has seen its business model spread across QLD, NSW, and VIC over the past 3 years. This has been through the creation of strategic business modelling and the creation of software and systems to allow businesses to grow at a rapid pace. This already created framework is how Stroud Homes provide 'The 10 Year Advantage'.
Trial and Error: A Costly Way to Run a Business
When starting a business from the ground up, you go through what's known as the 'trial and error' period where your so called business plan takes many right hand turns requiring time and money to get back on track.
Bill Gates founded Microsoft in 1975, it wasn't until 11 years later in 1986 when Microsoft went public that Microsoft had made its mark. It took Steve Jobs two decades to become an overnight success. Founding Apple in 1976, he didn't really get on the map until the advent of Macintosh in 1984, eight years later. Even then, Apple struggled through the 80's and 90's, until the creation of the iMac. Both Bill Gates and Steve Jobs are seen as two of the biggest 'overnight success' stories, however it clearly wasn't the case. Starting a business is tough.
Giving Entrepreneurs the Tools for a Quick Start to Success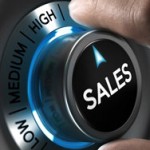 Franchising is how Stroud Homes have been able to open 13 businesses across QLD, NSW, and VIC in under 4 years, with the first office opening in Brisbane South (Jimboomba, QLD), and the most recent in South East Melbourne (Casey, Victoria). Stroud Homes has been able to provide entrepreneurs and new business owners with tools, systems, training, and business coaching to accelerate the growth of their business.
Results in 2 Years Not Ten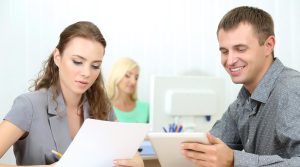 This is why we call it 'The Ten Year Advantage'. If you ever got to a point in business where you felt stuck or unsure of how to move forward, wouldn't it be great to have an experienced business coach to advise you? Wouldn't you like to have systems specifically created to ensure the success and longevity of your business? Most importantly, wouldn't you like to have like minded business owners dealing with the same constraints that you face every day to speak with, meet with, and bounce ideas off daily? I know I sure would. In fact, I wouldn't want to start a business until I had these resources available to me. In my experience, the advantages of an experienced and process driven franchise will see you achieve results in 2 years, as opposed to 12 years if you were to start up yourself.
Stroud Homes Systems Have it Covered
Stroud Homes provides developed systems to manage every angle of a building business, with reporting to ensure educated and calculated decisions are being made. This backed with an experienced and driven support team, led by James Stroud, has seen every franchise succeed in many different, challenging, and demanding markets where others have failed. This is how Stroud Homes provides 'The 10 Year Advantage'.
Want to find out how you can get your own 10 Year Advantage? Contact us on 0435 803 411.