Stroud Growth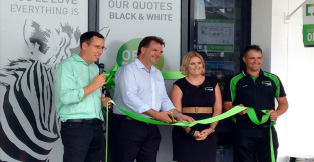 Wollongong, Albury/Wodonga, Melbourne West, and Port Macquarie are all taken with builders ready to set-up their Stroud Homes business. Only two months ago these growing areas were available and now the horse has bolted.
With Nth West Sydney, Newcastle, and various areas across VIC still available, now is the time to find out if you have what it takes to run a successful and profitable building business. With a 100% success rate, why wouldn't you want to find out more?
Stroud Homes Seminar
Stroud Homes Management Team along with  Nathan from Stroud Homes Gold Coast put on a seminar on what it takes to be the No.1 builder in your area.
It was a great turnout with two of the builders signing up to start their own Stroud Homes business in Victoria.
Another seminar will be held in Sydney over the coming months. Free dinner, and information on how you can dominate your local area. Come find out why we are Australia's fastest growing franchise builder.
Doing Things Different
Are you sick of late nights quoting? Do you want to get off the tools? Are you concerned about quality reduction once you start building at large volumes? Are you sick of wearing many hats in your business?
If you answered YES to any of these what if we could show you the software and systems we have developed to provide quotes in 10 minutes? Or workflows which guarantees 16 week build times? We have developed systems to deal with the issues you face everyday in your business.
Contact us today on 0435 803 411 to find out more. Better yet you can contact any of our franchise owners who are currently operating a Stroud Homes franchise. It works!