Business is a game
If you play it well, it can change your life. Just like any sport, to succeed you need a great coach who leads a great team.
Builders' Coaches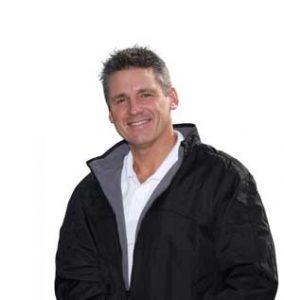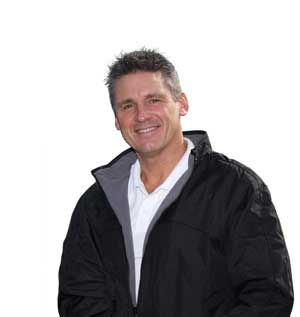 There are some builders' coaches offering their services to Australian builders. They seem to have great advice to offer the average builder. Don't get me wrong, I think the industry needs all the advice it can get and I think the growing number of builders' coaches is a good thing. So why would a builder bother looking into a franchise system like Stroud Homes?
What if you want to "succeed"? What if you want to be the best builder in your area? Being the best is a core part of Stroud Homes mission statement. We can't understand why anyone would want anything else – but to be the best! Did you set out to be an "average" builder?
No Commitment!
The problem with builders' coaches is a lack of commitment. They are not committed to the builders' business and the builder is not committed to them. If you stop paying a builders' coach – how long does he continue to turn up for a coaching session? – not long, I'd imagine.
Lets say a builders' coach has a client whose business struggles, and the builder cannot continue in business. What happens to the coach? Nothing! That's right – nothing! The coach goes on to find another fee-paying builder and life carries on much as before. So the coach is not really, seriously committed to the builder's success – is he?
The same goes for software solutions:
How do you know which software is right for your business?
Will you be supported? What happens if you buy the software, then can't recall how to use it?
There is a serious lack of commitment to your success. The software company takes your money – you're on your own now!
Stroud Homes is Committed to you
Stroud Homes group will grow because of the level of commitment. Some important points about being a Stroud builder:
No monthly fee – we only charge fees when our builders are building homes.
Most Stroud builders find that the buying power they gain more than off-sets the service fees.
Being a Stroud builder is like having a builders' coach that doesn't charge you until you are building homes!
We have a software system that fits with our business systems and a team environment where there is not just someone available to answer your questions, there is everyone! – because we work as a team.
Due to the size of the Stroud Homes account – the software suppliers work hard to keep us satisfied. Not so for one-off building firms!
Most Stroud builders learn as much from the other builders as they do from the Stroud Homes training program, thanks to the team environment.
View more reasons why you should choose a Stroud Homes franchise.
Commitment goes both ways
The thing with commitment, is it has to go both ways for it to work, right? Did you know that Stroud Homes knocks back about 50% of the builders who apply to become Stroud builders? Why would that be?
We are looking for builders who:
will put 100% into their Stroud Homes business (not be distracted by a little bit of reno's, commercial, who knows what). It takes a little while for some builders to understand the value of NOT being a jack of all trades, master of none. The money is in being a master of something – our something is residential homes.
are comfortable working as part of a team, both benefiting and contributing. Have you ever play rugby, soccer or netball with someone who "hogs the ball"? Why do so many builders try to run their business all on their own? If you can find a good team to join – join it! Thats our advice.
Our builders are successful, there's no doubt about it. Just like anything – the price for that success is commitment and teamwork.