"My plan is to work less and have more time for family and leisure activities. The Stroud business model has allowed us to work less whilst earning substantially more.

 

I mean, how great is that!!! It's been a life changer and our standard of living and lifestyle has really turned a corner."
Nathan Dunn

Stroud Homes Gold Coast
The Goal
There aren't many builders who don't want to spend more quality time with friends and family. Many builders also have a keen desire to be successful business owners.
The Barrier
Builders work hard - 60-70 hour weeks or more.  When the bulk of these hours are spent on a building site or pumping out quotes for there isn't much time for building a business
The Solution
Invest in an extremely efficient, cost-effective, well-organised, full service platform for your business. James Stroud has refined this system over 15 years and has launched 12 successful franchises to date.
Stroud builders share a common outlook - the desire to build a self-sustaining business that delivers the owner a great lifestyle and increased prosperity
All builders know this story
Before he started his Gold Coast Stroud Homes franchise, Nathan Dunn was doing early starts. On the road at 5am to beat the traffic, he'd spend the day cramming in plenty of physical work on the tools, while balancing project scheduling, client and subbie/supplier negotiating and ordering, onsite management, quality control, and still trying to squeeze in quotes for future work.
"You're just focused on wearing many hats - trying to do everything yourself because you think that's the best way and it's how you've always done it!" Nathan says.
He was working 65-70 hours per week and it wasn't getting any better.
"Support makes such a huge difference – if Tiger Woods didn't have his coaches he wouldn't be anywhere near as good a golfer – having a support team gives you the opportunity to be the best you can be."

The Change...
With his Stroud Homes franchise, Nathan still gets up early, but he's more productive with his time.
"I've controlled time now by cementing a default diary which structures my days and week in an orderly and effective manner.  My hours are decreasing but more importantly, I'm making the most of the hours in the day and managing my time to support and mentor the team."
Because of the work he put in when he first started the franchise, Nathan is finding more freedom as the business grows.
"All facets of the business are turning over nicely, our staff have brought in clients and are owning their roles, which allows me to relax more and work on the ways I can give them more power, and myself more freedom. I'm flexible and I can work more or less depending on my inclination and how much I want to get and earn from the business. I'm naturally a high work ethic individual so I thrive on doing."
Because of the support and the business structure, Nathan is now seeing a future where his business will work for him, so he can enjoy more freedoms.
"My plan is to work less and have more time for family and leisure activities. The Stroud business model has allowed us to work less whilst earning substantially more. I mean, how great is that!!! It's been a life changer and our standard of living and lifestyle has really turned a corner."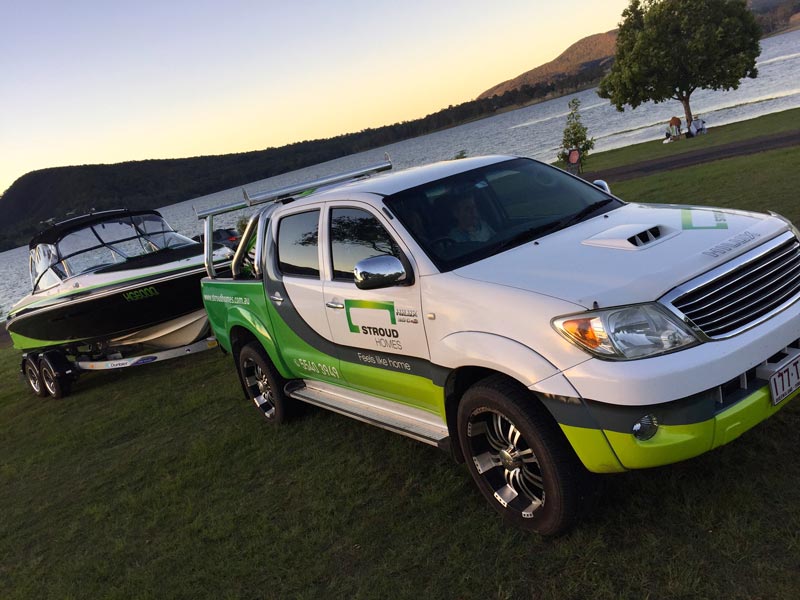 Your Concerns
A common concern among anyone buying a franchise is that a franchise will sign you up, take your money and leave you be.
Not with Stroud;
We don't make money from signing you up – initial fees just cover start-up costs
We don't make money until you make money – so you can be sure we're here to offer support
Get in touch today and find out how you can get started with a Stroud Homes franchise.